ATDC Placed students are excelling in their professional careers in fashion design
 Training given by ATDC has not just only helped the fresher's but also helps the experienced candidates to flourish in the area of department. Many candidates come from a rural areas of the country but after successfully completing the course, there are not only earning for their families but also change in their thinking & lifestyle. Here are some Alumni students story placed with in and out side of the country.
He is an MBA Graduate and has worked for Airtel Telecommunications. Since he had interest in Apparels he joined ATDC and after completing AMT (KNITS) course from ATDC, Tirupur he is presently working as Merchandising Manager in Emmar, International and is grateful to ATDC to have provided him with the platform to realize his dreams.
Mr. Romit Singhvi, is a student of ATDC, Jaipur. He is presently working as a Managing Director in "MIDAURA". He says "I am really thankful to ATDC for providing such a good platform. ATDC helped me to start my own apparel unit name "MIDAURA", which got tremendous response in "VASTRA" (International apparel & textile fair). This is such a good institute for those who want practical knowledge with industry exposure.
Ms. Sneha Rajawat, a student of ATDC, Jaipur is presently working as a Managing Director, Hritika Industries. She feels, really thankful to ATDC, for giving enough knowledge of Apparel industry through practical exposure. Because of this she started her own Apparel unit named "Hritika Industries" which is doing very well. She is working with the renowned international buyers& is very happy with her decision to have taken admission with ATDC.
Mr. Hrushikesh Sahu, a student of ATDC Bhubaneswar is currently working as Head – Assessment & Skill Development (North), Methods Apparel Consultancy. He says "To reach up to this position I really thank ATDC (Apparel Training and Design Centre)", where I acquired the knowledge to take up this position.
Mr. Karthik Kumar , a student of AMT Programme in ATDC Jaipur is presently working as Head QA in Atraco Industrial Enterprises, Ethiopia. He says "ATDC has been instrumental in my acquiring an Associate degree in Apparels which made me competent enough to face the challenges in industry and I am grateful to ATDC to have provided me, with a platform to fulfill his dreams.
Md.Sarfraj, Bhubaneshwar, after completing his Advance Diploma in Apparel Manufacturing, joined Banswara Syntex, Surat as Quality Supervisor. After a Year he got the opportunity from Emirates Industries, Dubai to join as a Q.A Supervisor & presently he is earning a very good salary. He says "I am very happy as ATDC's course has fine-tuned my knowledge, due to which I have been awarded "Best Performance employee of the Year -2017". I am thankful & grateful to all my seniors at ATDC, Bhubaneswar
Mr. Ramneek Kundra, student of AMT Rohini Centre is currently working as Quality Assurance in M.R.S Fashion Bahrain. Student says "I have studied and learned all those practical things in ATDC which is more supportive and helpful at my job and career growth. The international exposure I have got is due to the placement cell at ATDC."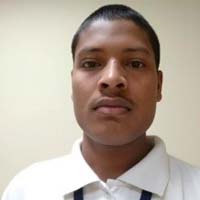 Mr. Jitendra, student of AMT Programme, Kanpur. He started his career as Quality Controller in Manesar, and then got the opportunity to work with Sidney Apparels LLC in Jordan. Both the work opportunities were provided by the placement cell at ATDC. He is basically from a Village and has been living with limited resources. It has been a life changing experience not only for him but for his entire family.