Corporate Social Responsibility
Apparel Training and Design Center (ATDC), undertaking Vocational training programs in Apparel Sector for over 25 years and have more than 7 years of track record of successful implementation of the projects supported by different PSUs/Govt./Semi Govt./Corporate Organizations. ATDC through its centres Pan India (125), is implementing Skill Development Projects in various states under State Skill Development Missions. In the recent past, has trained more than 10000 candidates under Corporate Social Responsibility (CSR) from various Public Sector Undertakings/Corporate direct as well as through various Govt. agencies.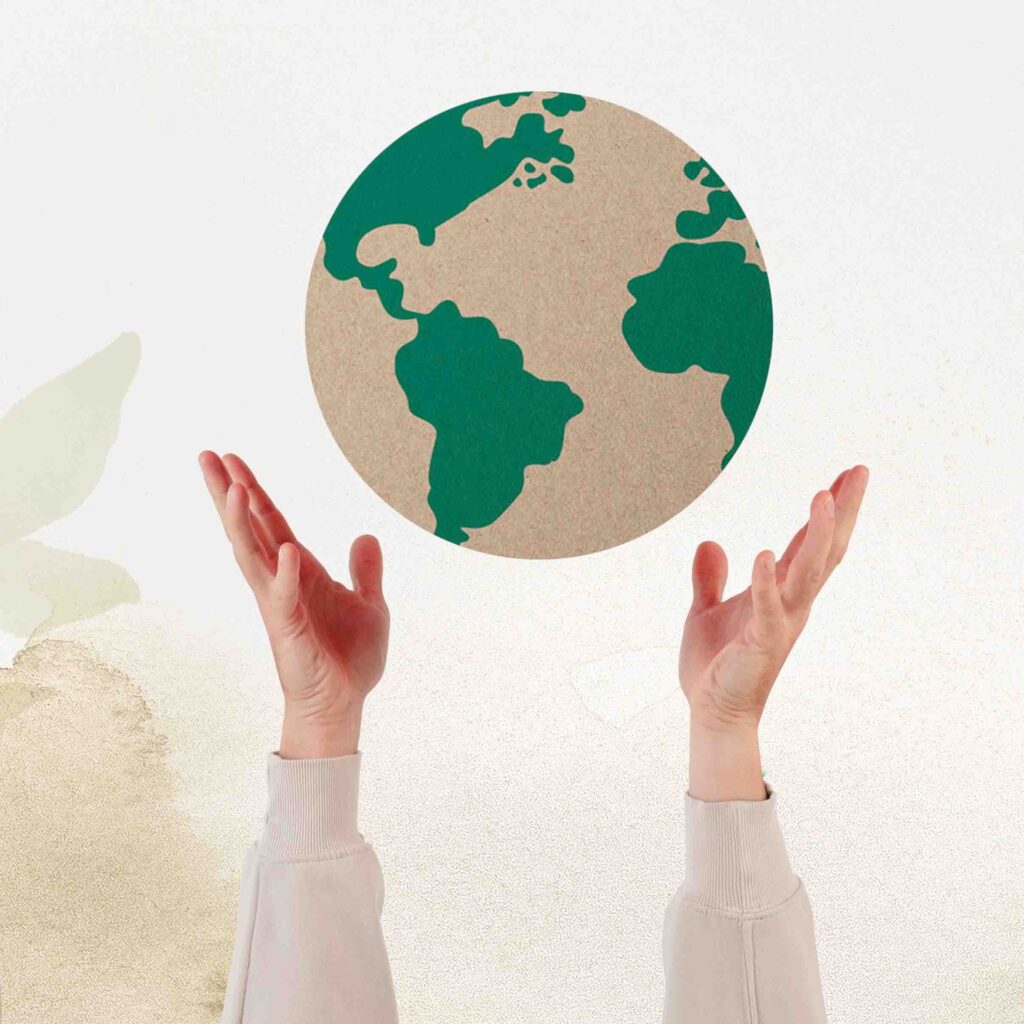 ATDC has been honoured with a number of accolades and awards for excellence in Vocational Training & Skill development in the Apparel Sector.
ATDC Awarded "ASSOCHAM- Gold Trophy for Best Vocational Training Provider" in 2019.
Excellence Award for outstanding performance in implementation of skilling programme under PM-DAKSH from MoSJ&E, Govt. of India.
ATDC Awarded Indian Achievers Award for Education Excellence by Indian Achievers Forum in 2018.
Best Skill Training Provider Award 2011 by UK-India Skill Forum
'Knowledge Review Magazine' List ATDC under "Top 10 Most Promising Institutes" in 2019.
Best Institute Innovation – 2015 by 'ASSOCHAM'
ATDC Awarded Kaushalacharya Award in 2021.
Best Vocational Training Provider (Gold Trophy) – 2016 by 'ASSOCHAM'
Best Training Institute of the Year National 2015, by Franchise India
ATDC honored with 'Best Vocational Training Provider (VTP) Training 2016' by 'ASSOCHAM'
ATDC awarded Gold in Best Vocational Training Provider Award ASSOCHAM Skilling India in November 2019
ATDC awarded 'Best Institute – Women Empowerment 2017 by 'ASSOCHAM'
ATDC shortlisted for "Top 10 Promising Fashion Technology Institute in India 2019".
Recognition Of ATDC By Government Departments
Supported by AEPC, Ministry of Textiles, Government of India. Nodal Agency under Component –I for Implementing Integrated Skill Development Scheme (ISDS) of Ministry of Textiles Govt. of India. (300 hrs. short term courses).
Non-funded partner of National Skill Development Corporation (NSDC), MSD&E, Govt. of India.
Affiliated to Apparel Made-Ups and Home Furnishing Sector Skill Council (AMH-SSC). Nominated by NSDC, Government of India.
ATDC centres are recognized by various authorities of Govt. of India
Vocational Training Provider (VTP) under National Council for Vocational Training, DGT Govt. of India.
26 SKPs aligned to AICTE's National Skill Qualification Framework under HRD Ministry, Govt. of India.
The courses offered by ATDC except few customized ones are NSQF aligned.
Objectives Of ATDC Projects Under CSR
To provide Skill Training to develop the capacity and capability of less educated, underprivileged raw youth who have "Read and Write" ability. And to make them ready for work in Garment Industry so that they get dignified employment in the garment industry.
To provide employable skills to Intermediate or Graduate underprivileged youth to get more dignified employment as middle-level shop floor managers in the garment industry.
To develop professionally qualified/proficient entrepreneurs through self-employment.
Eligibility Of ATDC To Undertake The CSR Funding
As per Sub section-1 of section 135 of Companies Act, 2013, a registered Trust or Society having three years of established track record in similar programs or projects is eligible to avail funding under CSR. ATDC is registered as a society under Societies Registration Act 1860 and has been undertaking Vocational Training Programs since 1996 and CSR projects for over 8 years (Since Dec, 2013) and hence eligible for CSR funding.
Experience In Vocational Training Including Under CSR
Over 25 years in Vocational Training in Apparel Sector, of which over 8 years in Corporate Social Responsibility (CSR) projects. Have trained over 11, 000 unemployed youth under CSR Projects from inception (79-82% women) with gainful employment in Apparel Sector.
Registration With MCA, Govt. Of India
ATDC has been registered with MCA, Govt. of India (Regd.No. CSR00000938) for Entities to undertake CSR activities
Tax Exemption Certificates
ATDC has been issued certificates under 80G and 12A from the appropriate government authorities. As such donations to ATDC are eligible for 80G benefit. ATDC's course fee is also exempted from GST.
ATDC has been approved by FCRA to received foreign funding.
Candidates Trained In Last 5 Years Under CSR (From 2017-18)
Funds Sanctioned By Various Sponsoring Agencies Under CSR During Last 3 Years
Courses Preferred By Various Sponsoring Organizations For CSR
Apparel Manufacturing Technology (AMT)
Production Supervisor-Sewing (PSS)
Machine Maintenance Mechanic-Sewing Machine (MMM-SM)
Self-Employed Tailors (SET)
Sampling Coordinator /GCT
Sewing Machine Operator (SMO)
HCL Foundation was established in 2011 as the corporate social responsibility arm of HCL, a diversified global enterprise active across varied sectors including technology, healthcare and talent management. It is a gold standard not for profit organization that matches the national and international development standards and brings about lasting positive impact in the lives of people through long term sustainable programmes implemented in full engagement with HCL's own employees and partners. Though HCL Foundation officially came about in 2011, its humanitarian journey predates its inception. As an organization, HCL's business model has always been aligned with the interests of the society at large.
An MoU Has Been Signed Between ATDC And HCL Foundation To Train Indian Youth. HCL Foundation has sponsored 140 candidates in one year Apparel Manufacturing Technology (AMT) diploma course and 240 candidates under 3 months Sewing Machine Operator (SMO) course for implementation at Noida, Lucknow and Chennai regions.
COMMUNITY FOCUS IN INDIA: HCL Foundation's efforts are targeted towards achieving holistic community development.
After successfully completion of the 1st project with HCL Foundation in the year 2020-21, the project has been extended for training of 400 unemployed youth of the society at 5 ATDC Yuvakendra i.e. Kilpauk, Guindy, Tambaram,  Lucknow and Noida with the total project cost of Rs. 1,65,36,400/-. Current progress report attached at Annexure-B
Rajan Gulati and Mohan Singh Chhatwal Charitable Trust
We are continuing to receive sponsorship from Rajan Gulati for unemployed women candidates for the year 2021-22 we have received sponsorship of 150 candidates with a total project cost of Rs. 12,00,000/-. Training is going on.
We have received sponsorship of 25 women candidates in customized short-term training for making Tie, Batua, etc. from NABARD under the CSR initiative for ATDC-Bagalkot with a total project cost of Rs. 3,38,100/-
We have received CSR sponsorship of 100 candidates in customized training in Hand Embroiders training program with the total project cost of Rs. 4, 00,000/-
Glimpses of CSR Activities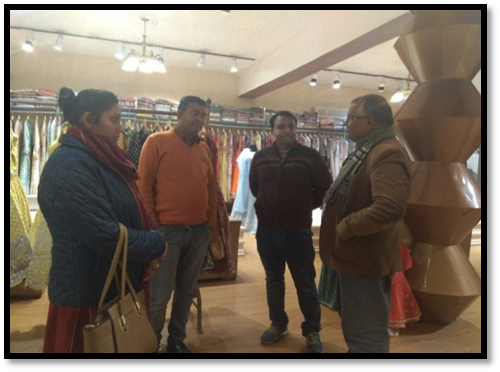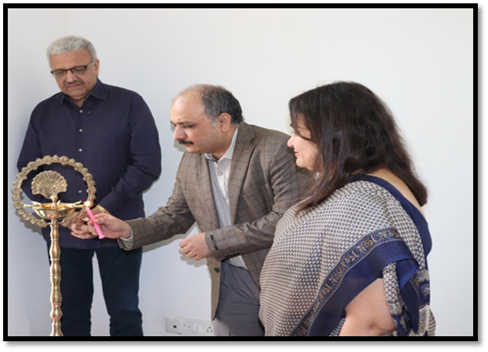 On Going Interventions Under CSR
REC-Foundation: On successfully completion of the 1st CSR project with RECL, New Delhi, we have again received another project for training of 1100 unemployed youth of the society at 26 ATDC centres in 14 states of India with the total project cost of Rs. 2,58,02,480/-. Latest Progress Report attached at Annexure-A
Ms Neera Chandra, Director